Did I love this book?
Yes.
Yes I did.
Review over..
Or maybe not. This is the 3rd book in Ione's series about the 4 horsemen
(or 3 horsemen and 1 horsewoman as it is)
and this is Thanatos story..
And holy Mother of sweet baby Jesus!!
Than..

I'm just.. I mean.. I'm.. Like.. You know? He's just..
Than..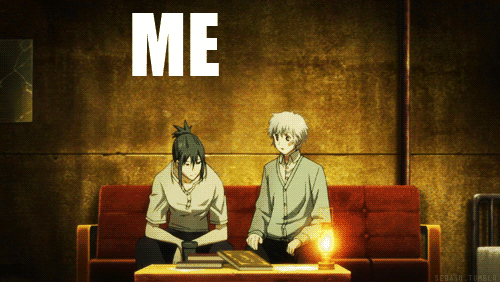 *ahem*
Ok, so yeah, I loved this book! Of course we got a lot of Than's story in the last book, where he was technically raped by Regan, and at the same time knocking her up.. Lucky guy! Umm.. Not really..
This book starts with Than coming out of his
almost
death sleep, and of course, first thing, he goes after Regan.. She turns out to be 8½ months preggers though, so yes, Ione has written a pregnancy fetish book..
I find that highly amusing btw. I wonder if she thought about that while writing?
Either way, Regan is highly preggers in this book, while they try to find a way to stop the upcoming apocalypse.
[insert spooky sound]
No, I didn't give this book or the rest of them, 5 stars because they are the best books ever, or because of the writing, or exceptional storyline. No, I gave this/them 5 stars because they are just so.. umm.. easy. And I mean that in all the best ways possible. They are so easy to read, and they capture you, and they entertain you.. Yes! That's the word I think. They are entertaining and just great books!
Oh, and this book had Than of course, and Than and his fangs are just..
God..
I'm just.. I mean.. Than? Biting? Oh God..